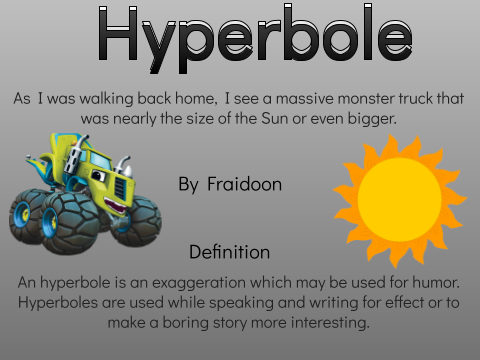 For this week our focus was on Hyperbole. A Hyperbole is an exaggerated speech that is not meant to be taken literally.

I have made a DLO with an example of hyperbole and images to back up the sentence.
I have also added a definition of hyperbol
e.
I have learnt that hyperbole is an exaggeration and is not true.